Trolling the Inner Miami Reefs For Some Great Inshore Fishing
Reef Fishing Miami Trolling on the shallow reefs off Miami Beach is great fun during the winter months. Ass the water and air temperature falls, all sorts of reef and game fish move in to the shallow reefs to feed. Trolling allows us to cover a lot of ground. Trolling also provides us the opportunity to catch a wide variety of game fish.
The Catch on the Miami Reef
This past week we did a fishing charter reef fishing Miami trolling. We had an mazing catch while trolling small feathers, strips & Ballyhoo. The first fish of the day was a Cero Mackerel. We also caught a nice Mutton Snapper and Yellow Tail on small surface baits. Other catches included about a dozen Blue Runners and another dozen assorted sized Bonita. We also caught a few of the seasons largest Spanish Mackerel with the largest on pushing 8 pounds. The biggest surprise of the day was a 25 inch Black Grouper that ate a Ballyhoo on the surface.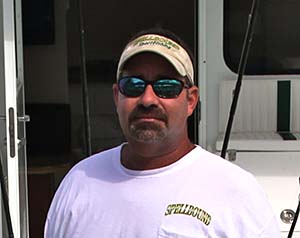 Capt. Jay owns and operates the Miami fishing charter Capt. Jay's Deep Sea Fishing. Capt. Jay has fished Miami for more than 40 years and holds several I.G.F.A world records and has won multiple tournaments, including the METT tournament and the fun fish boat in the Miami Billfish tournament. Capt. Jay discovered a new species of tilefish and had the honor of naming the fish (Bahama Tiger Tilefish).